1. Login to your Member365 Administrator Dashboard.
2. Click the 'Search Contacts' bar and enter the name of the contact to whom you would like to assign an event registration. Click their name once it appears.
3. On their contact profile, click the 'Impersonate' button on the left-hand side; click 'Continue' in the prompt that appears.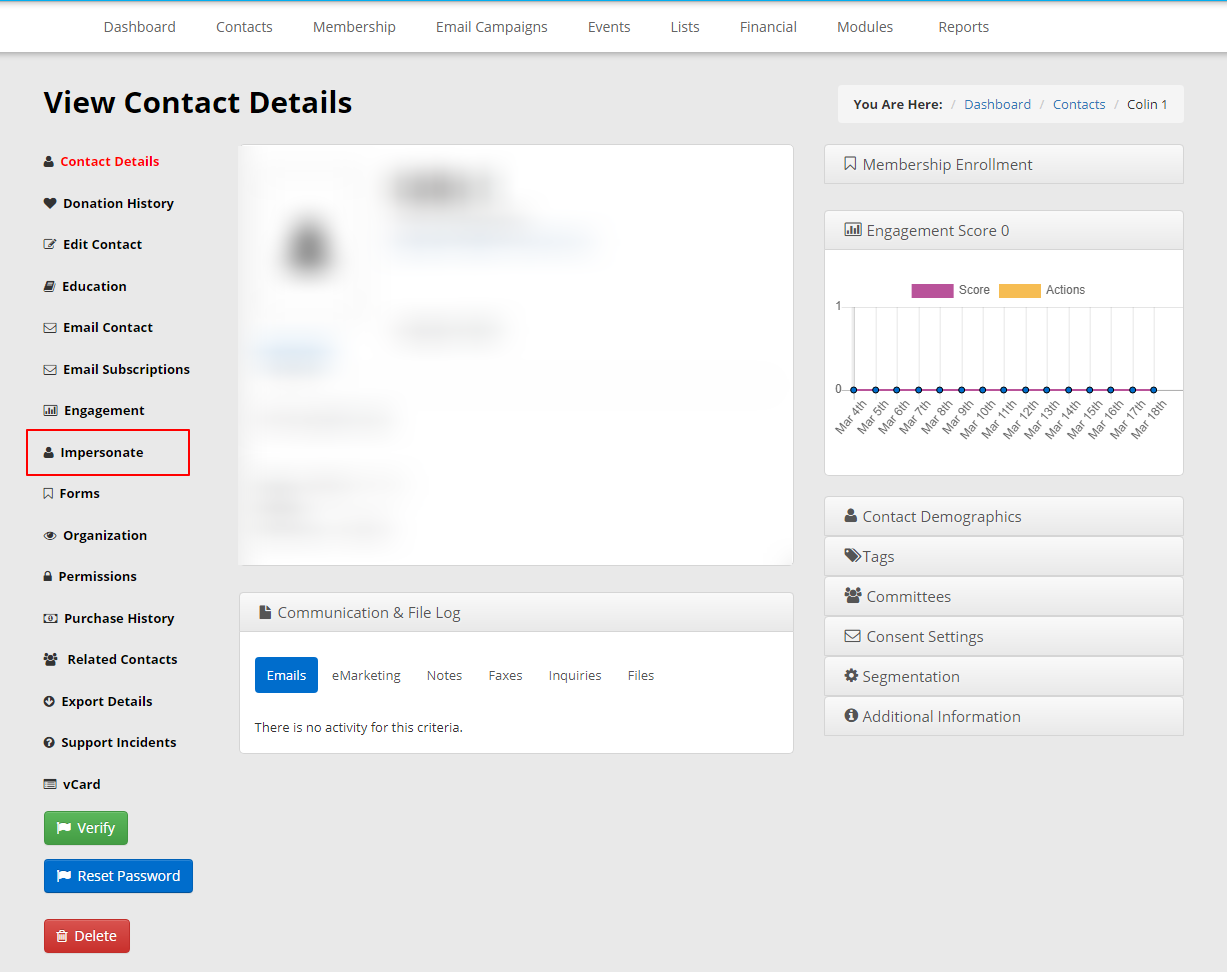 Returning to the Administrator Dashboard
When impersonating a Contact, you will see a 'Return to CRM' link at the top of the page. Click it to return to your Administrator Dashboard.

Congratulations, you now know how to impersonate a Contact!