The directory is a useful section of the site where members can see a listing of fellow members along with their contact information. For information on how to set up a directory, please consult this article.
Within the directory, you can have contact/ members appear in the directory but contacts who do not want to be published in the member portal or public directory can opt-out.
How to Access your Directory
1. On the Admin Dashboard go to the main menu and click on 'Modules".

2. Click on 'Directory'.

3. Click on 'Manage Directories'.

4. Click on the directory you need to update.

How to Enable the Opted Out Directory Feature
1. Click on the 'Setup' tab.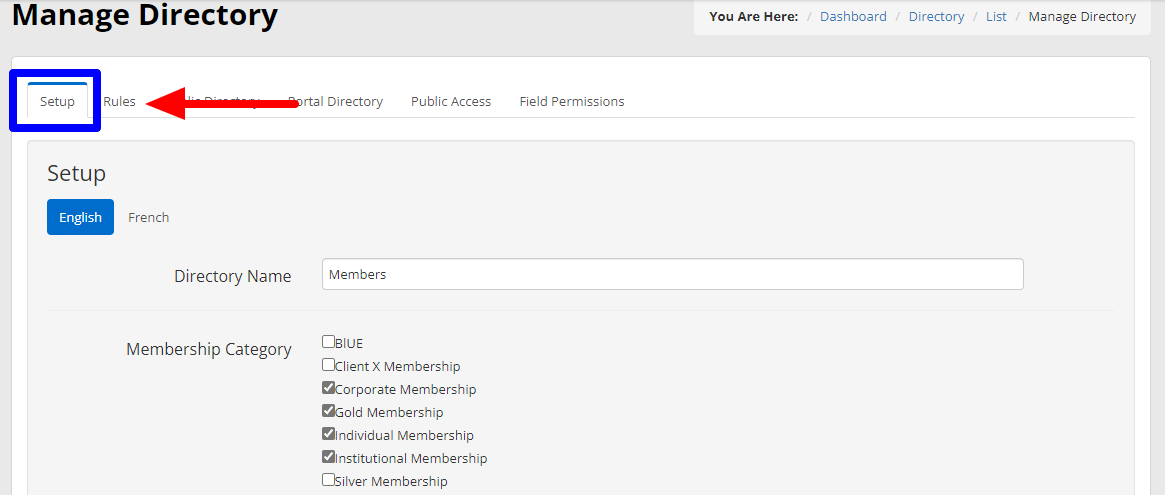 2. On the 'Appearance' section, turn on the 'Users must opt-in to appear' box.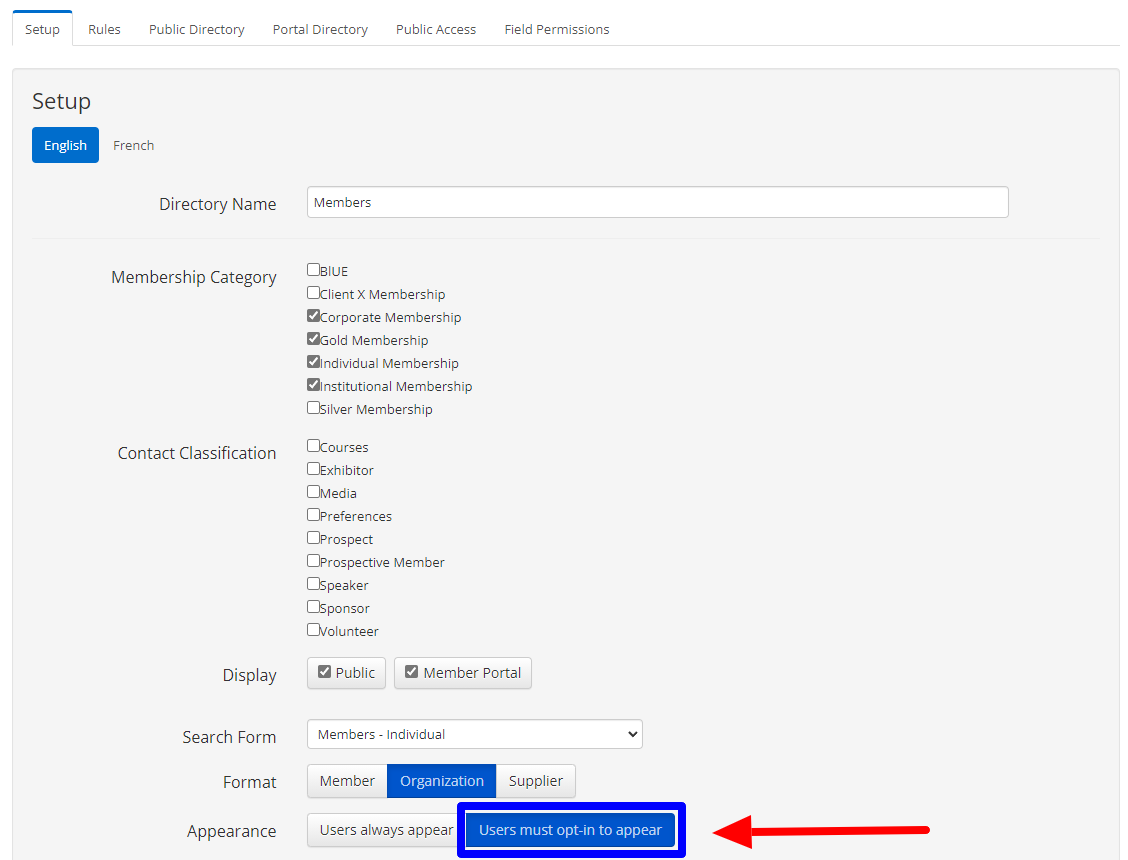 7. Click on the 'Save' button.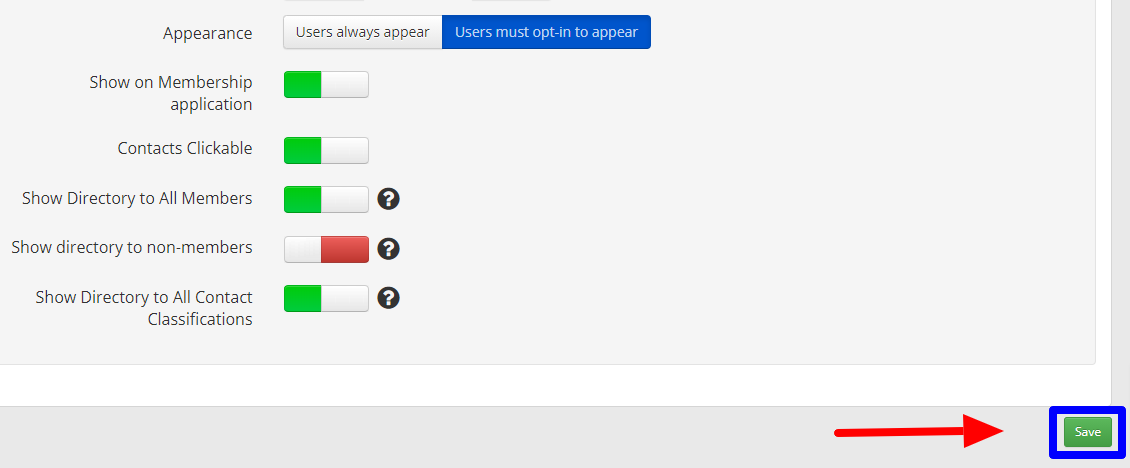 How Contacts Can Opt-In/Opt-Out from the Directory.
1. On the member portal, click on 'My Account'.

2. Click on 'My Directory Listing'.

3. Click on 'Edit Directory Listing'.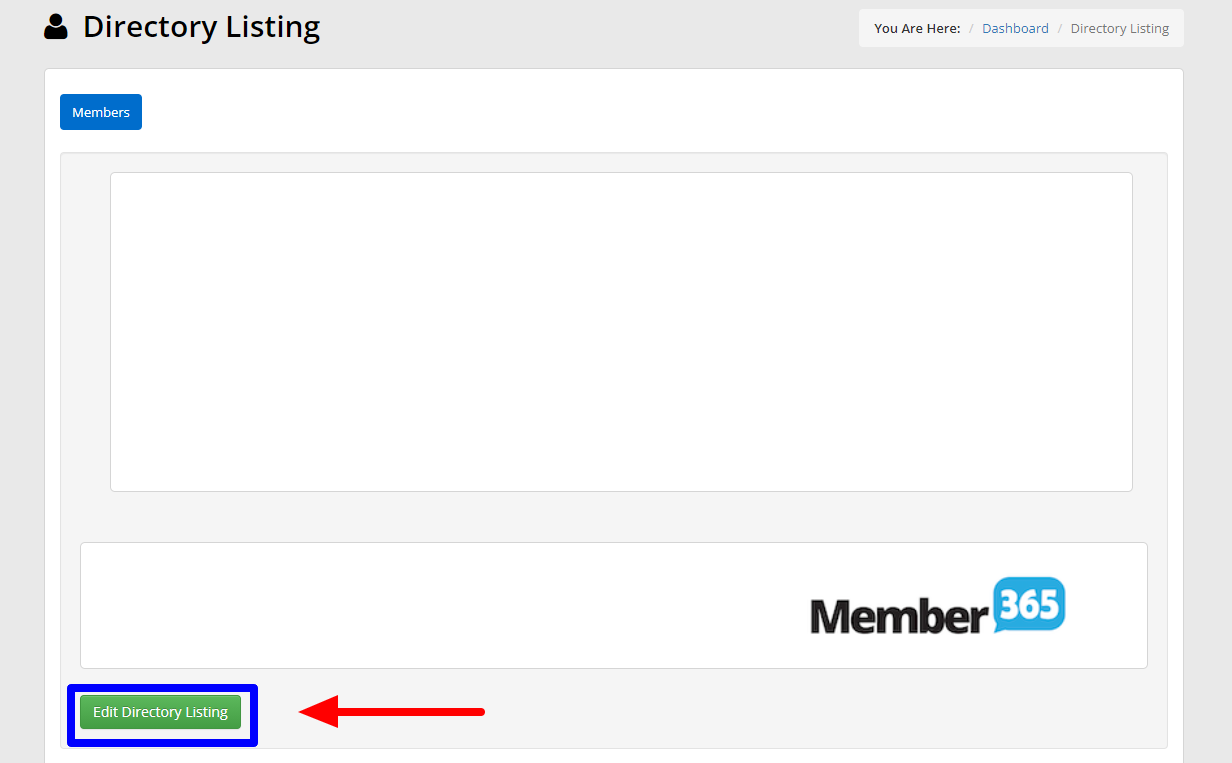 4. Toggle the ' Appear in the Member Portal Directory? /

5. Click on 'Update Directory Listing Settings'.

Congratulations! You now know how to update directory settings to allow contacts to opt-in and how they can opt-out and opt-in to the directory from the member portal!