Adding a video to your video library for use across Member365 is a simple process. Here's how you do it.
IMPORTANT NOTE: There is no option to upload a video. You can only embed a video that is hosted by a video hosting providers such as YouTube or Vimeo.
Navigate to 'Add a Video'
1. From your Member365 administrator dashboard, scroll to your toolbar and click 'Modules.'

2. From the drop-down items, scroll to 'Video Library,' and click 'Add.'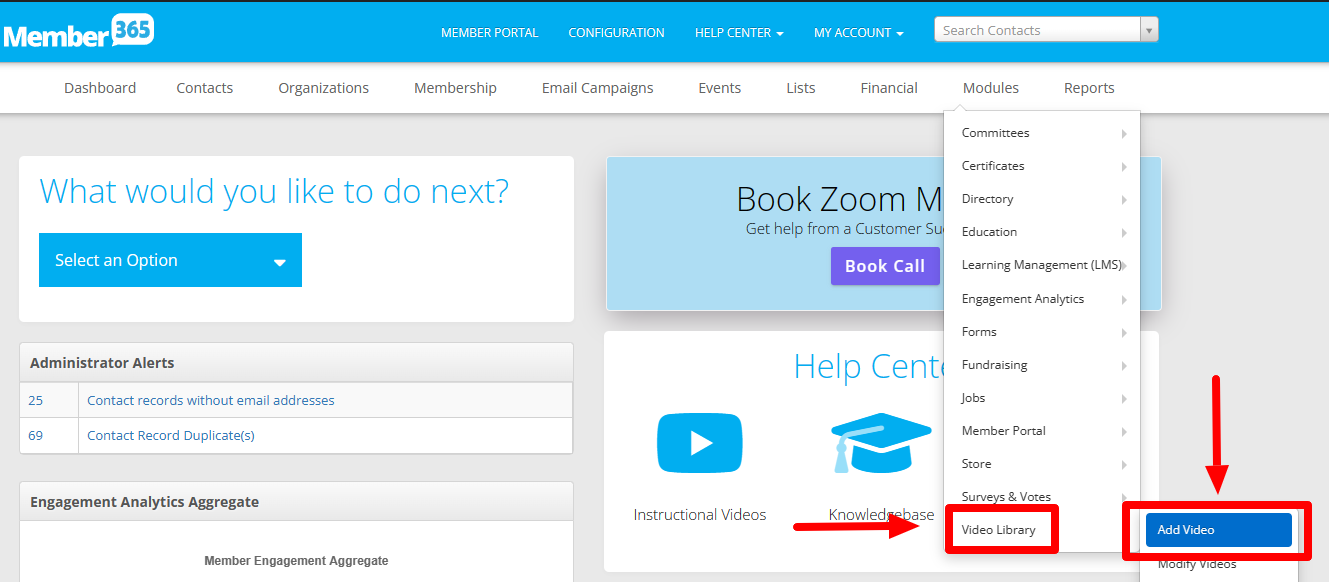 Add Your Video
3. The Video Library: Add a Video screen will present a range of fields.
The following are necessary to add a video.
Video Title
Video Description
Date (This field is used to order entries in the video library)
Embed Code
Video Category
4. After filling these fields, and any other optional ones, click 'Add a Video' to complete the process!
A Note on Embed Codes
Member365 requires you to copy the embed code, not the URL, of any video you would like to add. If you are unfamiliar with embed codes, you can find guides to accessing them below:
How to Copy a YouTube Embed Code