This article will guide you through attaching a form to a directory. Any Membership Category or Contact Demographic that is assigned access to the directory you attached the form to will be able to update the form answers in the Member Portal. You can also have the form appear on the membership application to have to member fill in the answers for the directory form on application and renewal.
Accessing Your Directories
1. From the Administrator Dashboard, go to the main menu and hover over 'Modules,' then 'Directory.'
2. Click on 'Manager Directory.'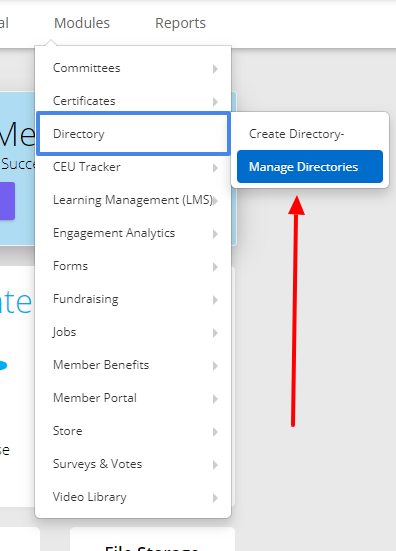 Attaching a Form to a Directory
1. Click the name of the directory to which you would like to attach a directory.
2. Next to 'Search Form, 'select the form in the drop-down menu you would like to attach.
7. Click 'Save' to save your work.
Congratulations, you have attached a form to this directory!