This article will guide you through adding a certificate to an event; this certificate will be awarded to all who are recognized as having attended the event.
Accessing Event Configuration
Accessing Event Management
1. From the Admin Dashboard, hover over 'Events' in the main menu.

2. Click 'Manager Events.'
2. This will brings you to the Events Management page.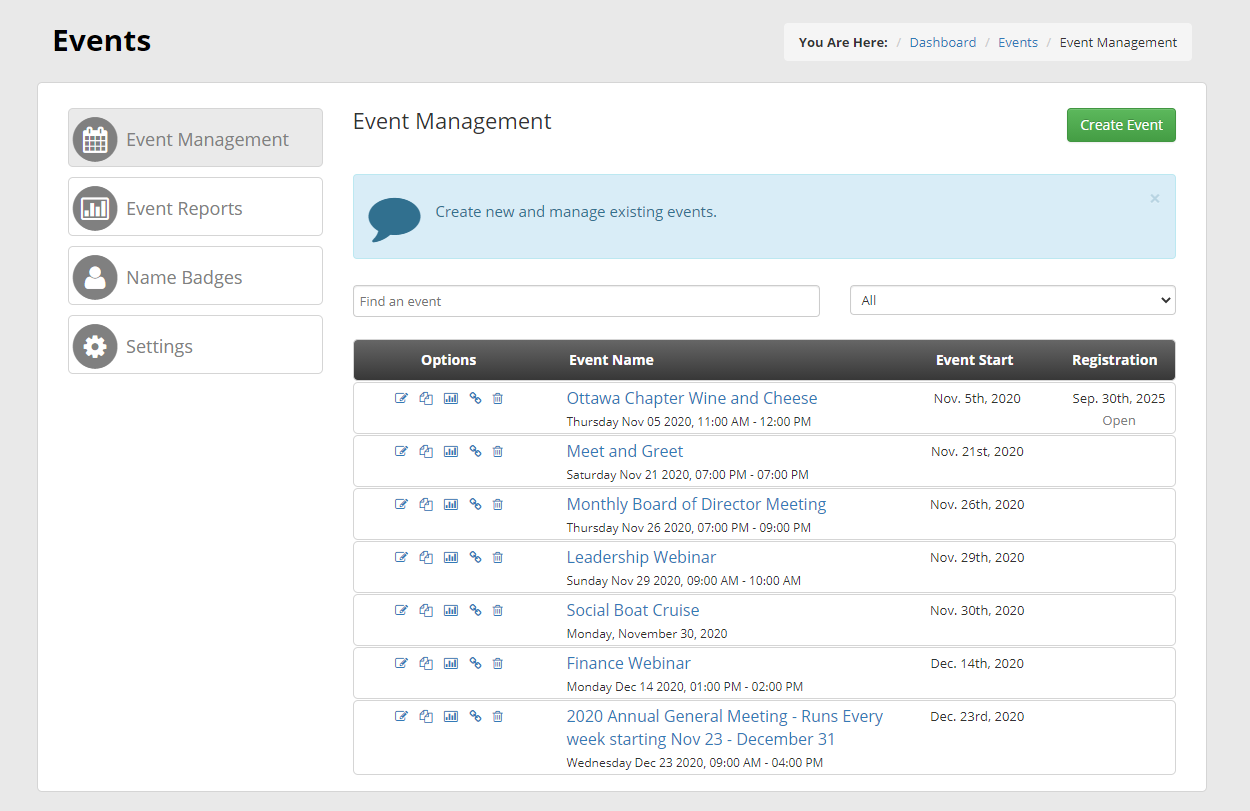 Adding a Certificate
5. Click the 'Registration' tab.
6. Ensure that the first option, 'Online Registration', is set to 'Yes'.
7. Find the 'Certificates' section, click the drop-down menu, and fill in the checkboxes next to all of the certificates you would like to add to this event.
8. Scroll to the bottom and click 'Publish'.
Congratulations, you have added a certificate to this event!