This article will describe how to locate the names of all event registrants who have purchased an event add-on.
Accessing Event Reports
1. From the Admin Dashboard, click 'Events' in the main menu.

2. This will brings you to the Events Management page.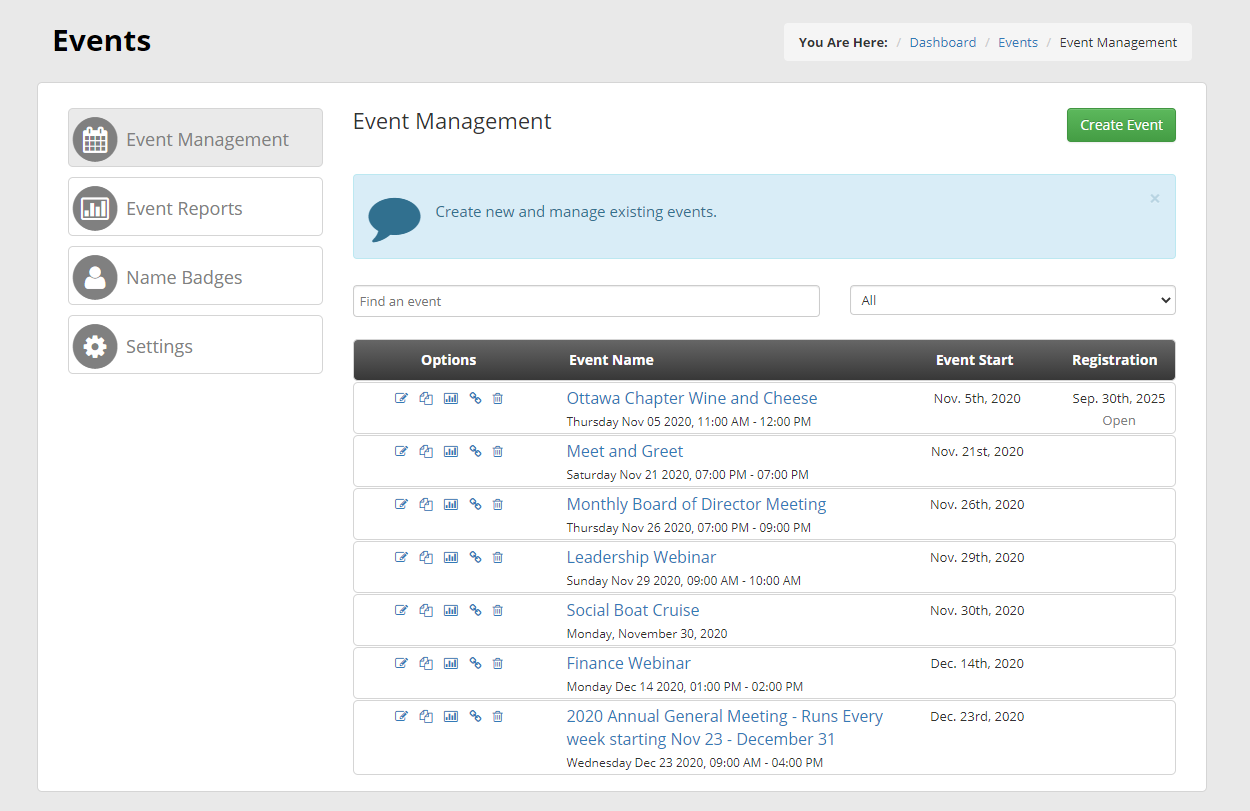 3. Click "Reports" on the side menu.
4. Find the event in question, either by entering its name into the search bar or by finding it in the list and click its name.
Locating Registration Records
5. Click the 'Registrations' tab.
6. Click 'Export Roster to MS Excel'. This will prompt your web browser to save a spreadsheet viewable in Microsoft Excel.
7. In the spreadsheet, find the column for 'Add-ons', sort by this column, and select the rows corresponding to all registrations that include the add-on in question — the easiest way to do this is to click the first entry with this add-on, hold the Shift key, scroll down, and click the last entry with that add-on. You can now move to the column of names attached to these entries and copy them to a new spreadsheet.
Congratulations, you have just created a list of all event registrants who have purchased a specific add-on!