This article will describe how to find and manage your accounts payable.
1. Login to your Member365 Administrator Dashboard.
2. In the top bar, click "Financial".

3. Click the button labelled "Reports" in the section on the left.
4. Click "A/P Aging".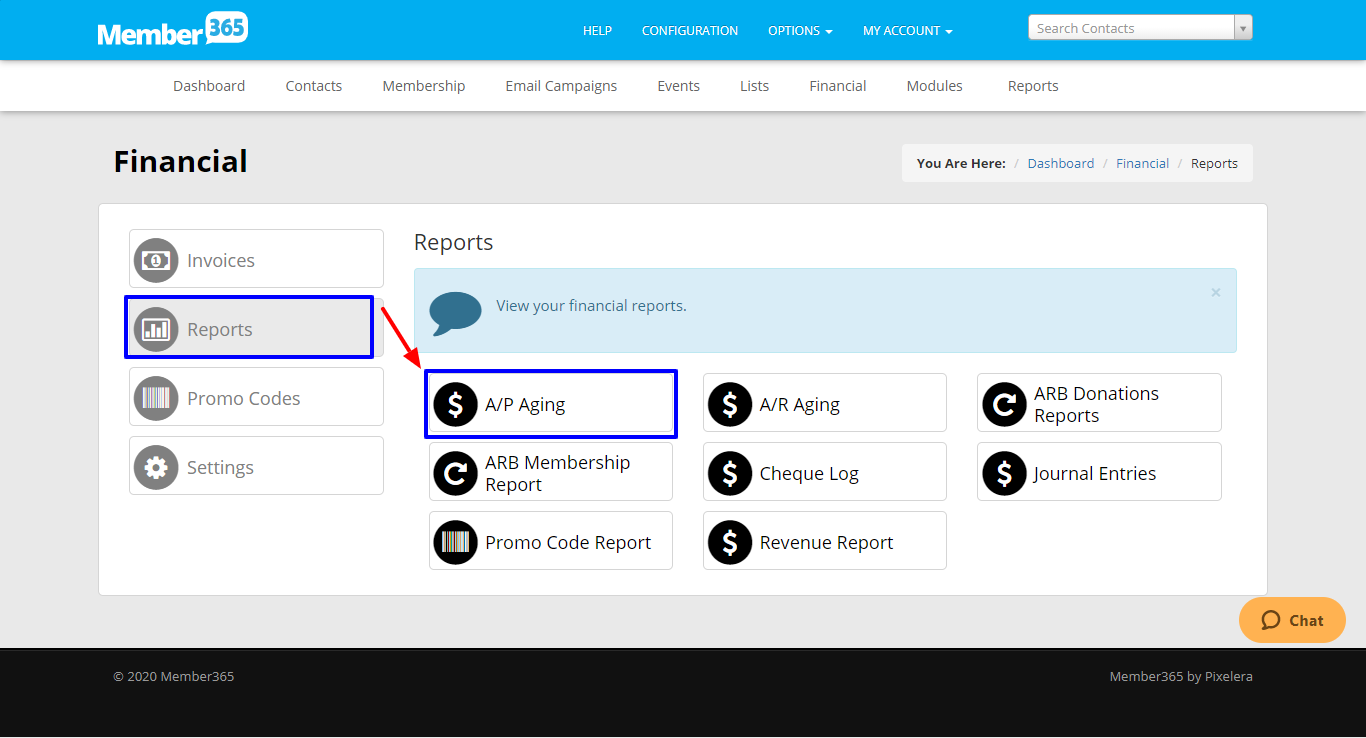 5. The following screen will show you a record of all your payable accounts.