This guide will show you how to change the annual renewal date of a given membership category to the last date the membership was renewed.
Selecting the Membership Category
1. Login to the Member365 admin dashboard.
2. From the bar at the top of the dashboard, click on 'Membership'.
3. On the Membership Reports page click "Category Setup" on the left submenu.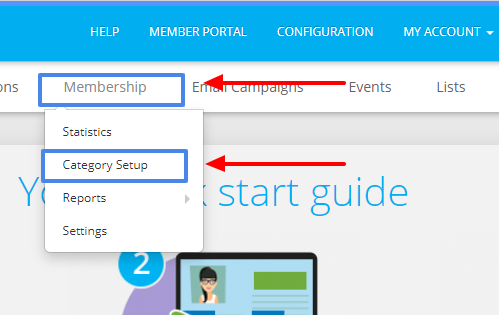 4. Click on the name of the membership category you would like to edit.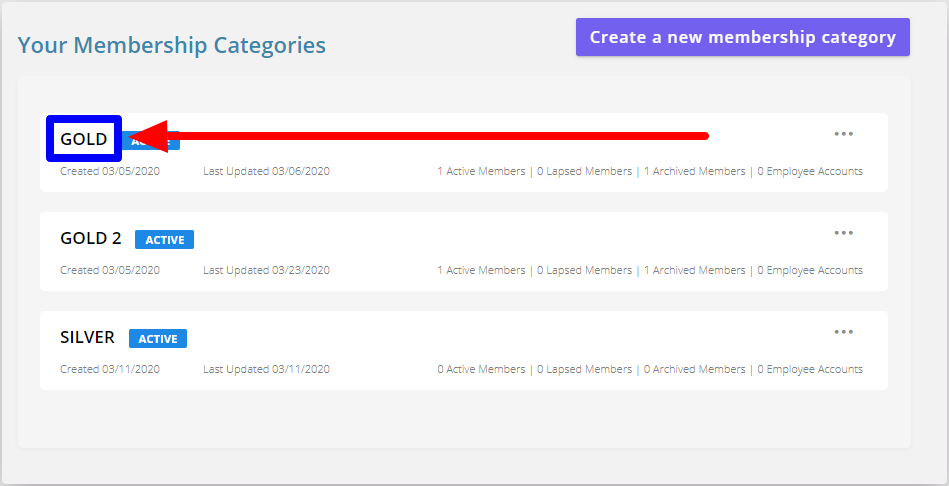 Changing the Renewal Date
5. Click the tab labeled "Renewals".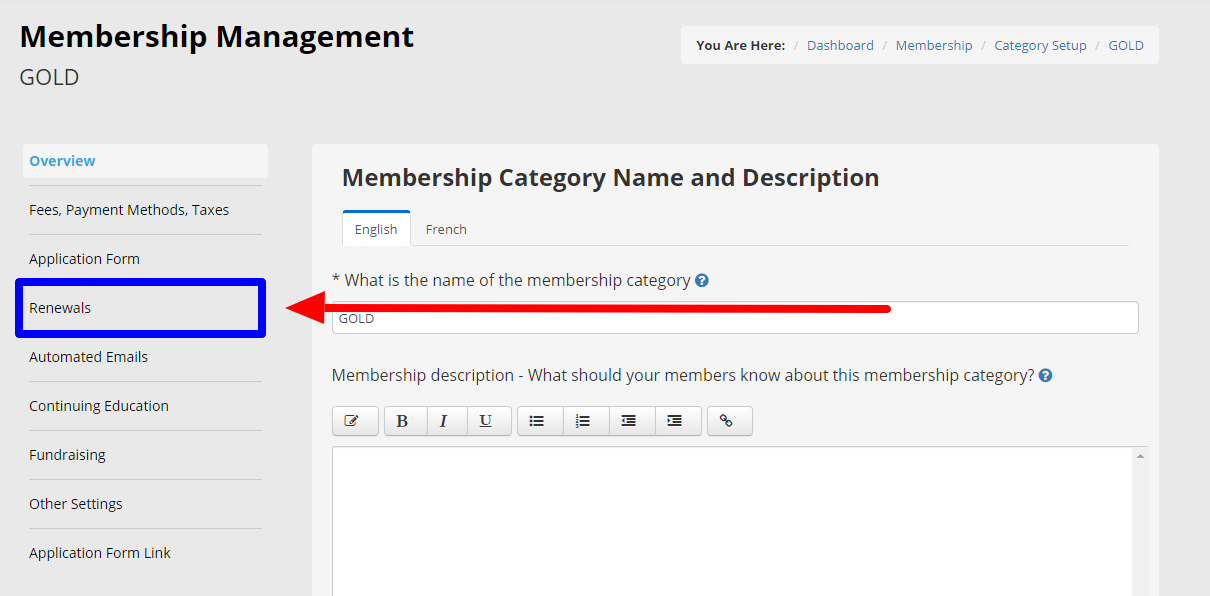 6. Under the Renewals Tab, scroll down tot he Advanced Renewal Rules and review the "When a member renews past their lapse date, what is the new renewal date?" settings.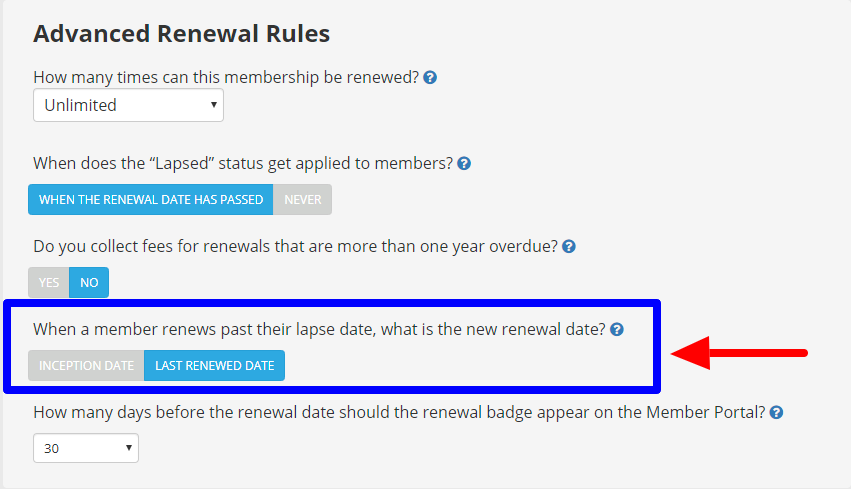 7. Select 'Last Renewal Date'.
8. Click 'Save Membership' to save your work.
Congratulations, you have successfully changed the membership category's renewal date to the date that it was last renewed!