This guide will step you through the process of manually updating a contact's membership status.
Navigate to The Contact Record
1. Login to your Member365 administrator account.
2. From the Admin Dashboard, search for the member's name or email address in the bar labeled "Search Contacts" at the top of the screen.
3. As you type the contact's name, it will be revealed in the drop-down list. Click the name to continue.

Updating the Membership Summary
4. Locate the box labeled "Membership/Subscription Summary" on the right-hand side, and select the membership category you would like to update at the top of the box.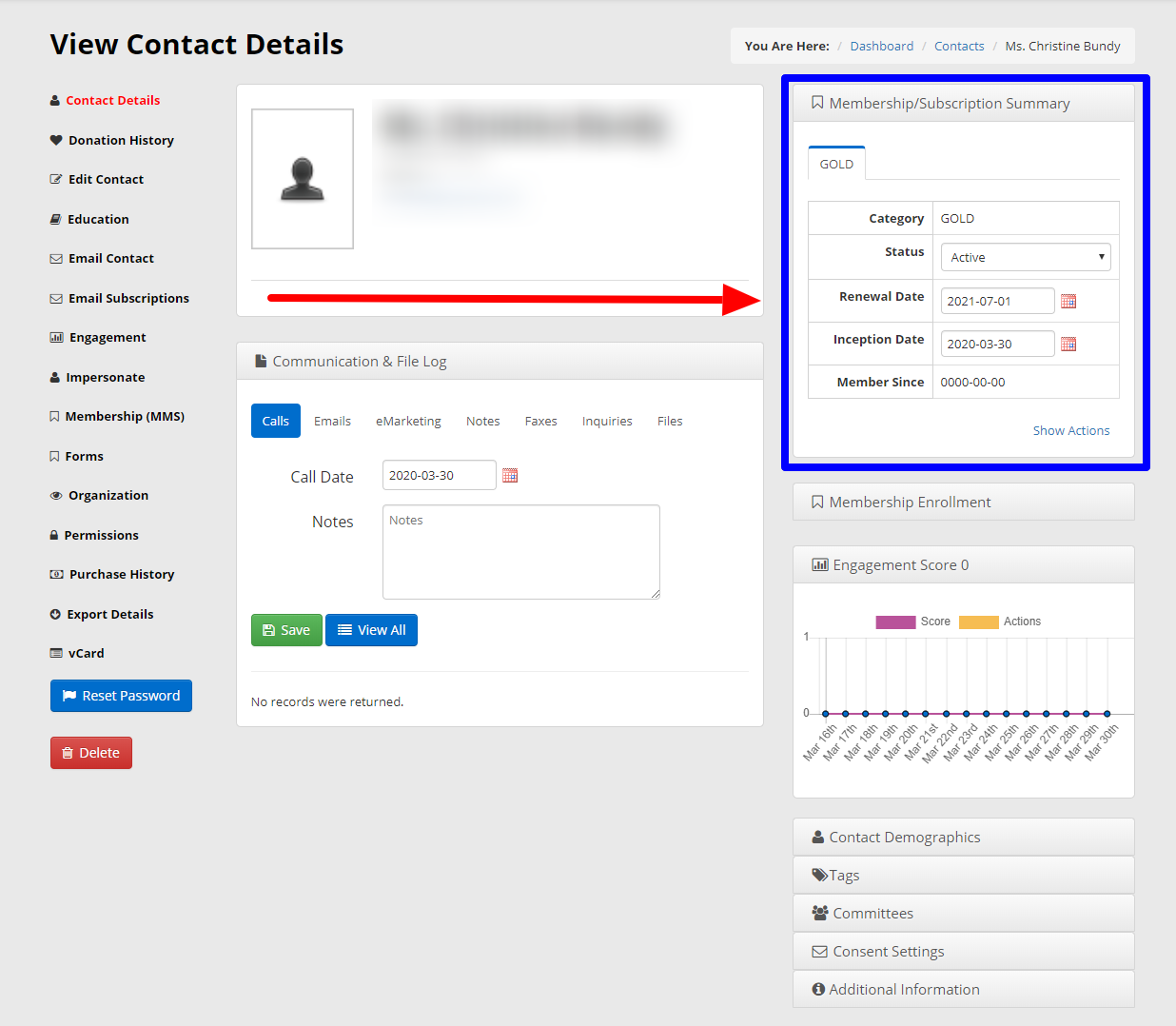 5. If the box marked "Membership Status" reads "Lapsed", click it and select "Active". Clicking the box marked "Renewal Date" will make a calendar appear; select the date on which the membership was renewed to complete the process.

These changes will be saved automatically; there is no need to confirm them elsewhere on the page.
Congratulations, you've manually changed the status of a membership!