This article will guide you through change whether you receive notifications when a member updates their profile.
Accessing Your Permissions
1. Log in to your Member365 Administrator Dashboard.
2. Click the 'Search Contacts' bar at the top, enter your name, and click it when it appears in a drop-down menu.

3. On the Contact Details page, click 'Permissions' in the menu on the left-hand side.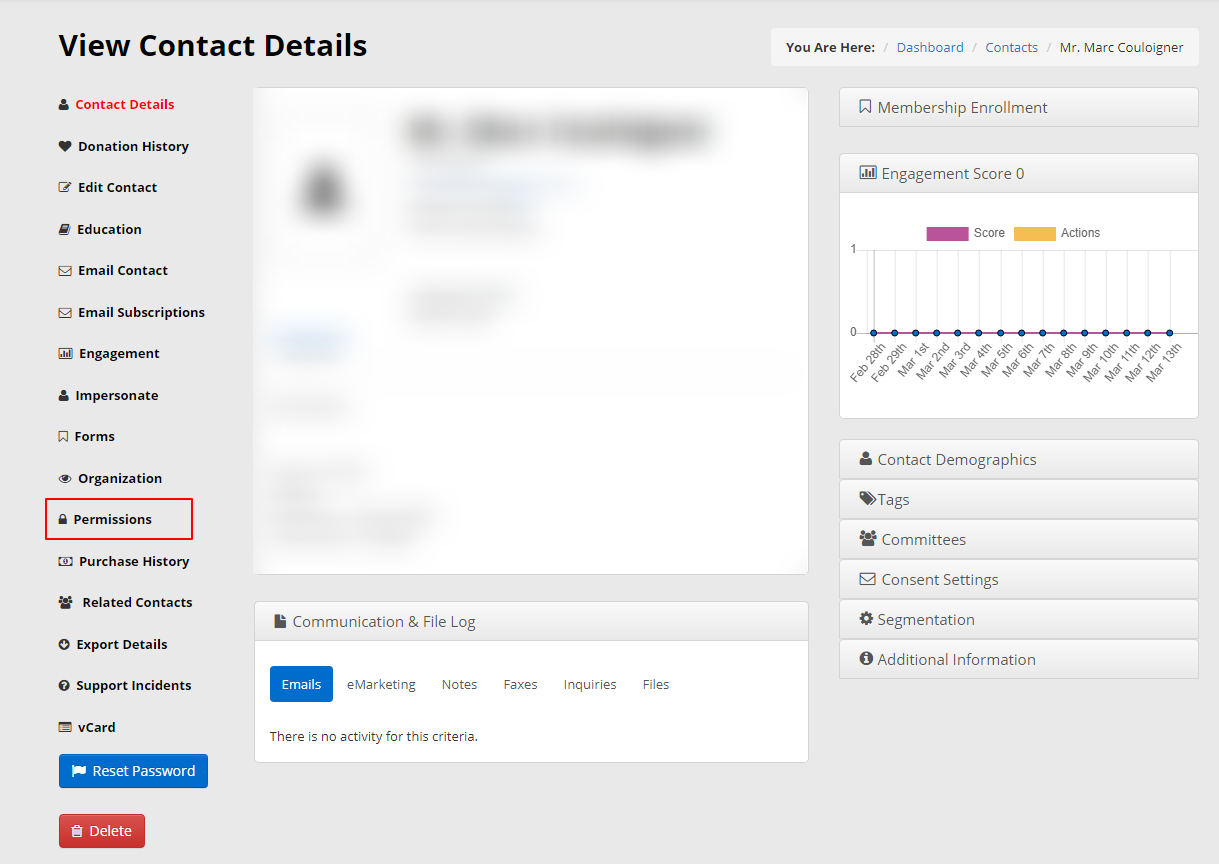 Changing Your Notification Settings
4. Click the 'Portal' tab.
5. If you wish to enable these notifications, ensure that the checkbox next to 'Send Profile Verification Emails' is filled in; removing the checkmark will disable these notifications.
6. Click 'Save' when you are done.
Congratulations, you have changed whether you receive notification of profile changes!