This article will guide you through opting a member out of ARB. You can either complete these steps for the member upon request, or provide them with these steps so they can do it themselves.
Impersonating a Contact
1. Login to your Member365 Administrator Dashboard.
2. Click the 'Search Contacts' bar and enter the name of the contact to whom you would like to assign an event registration. Click their name once it appears.
3. On their contact profile, click the 'Impersonate' button on the left-hand side; click 'Continue' in the prompt that appears.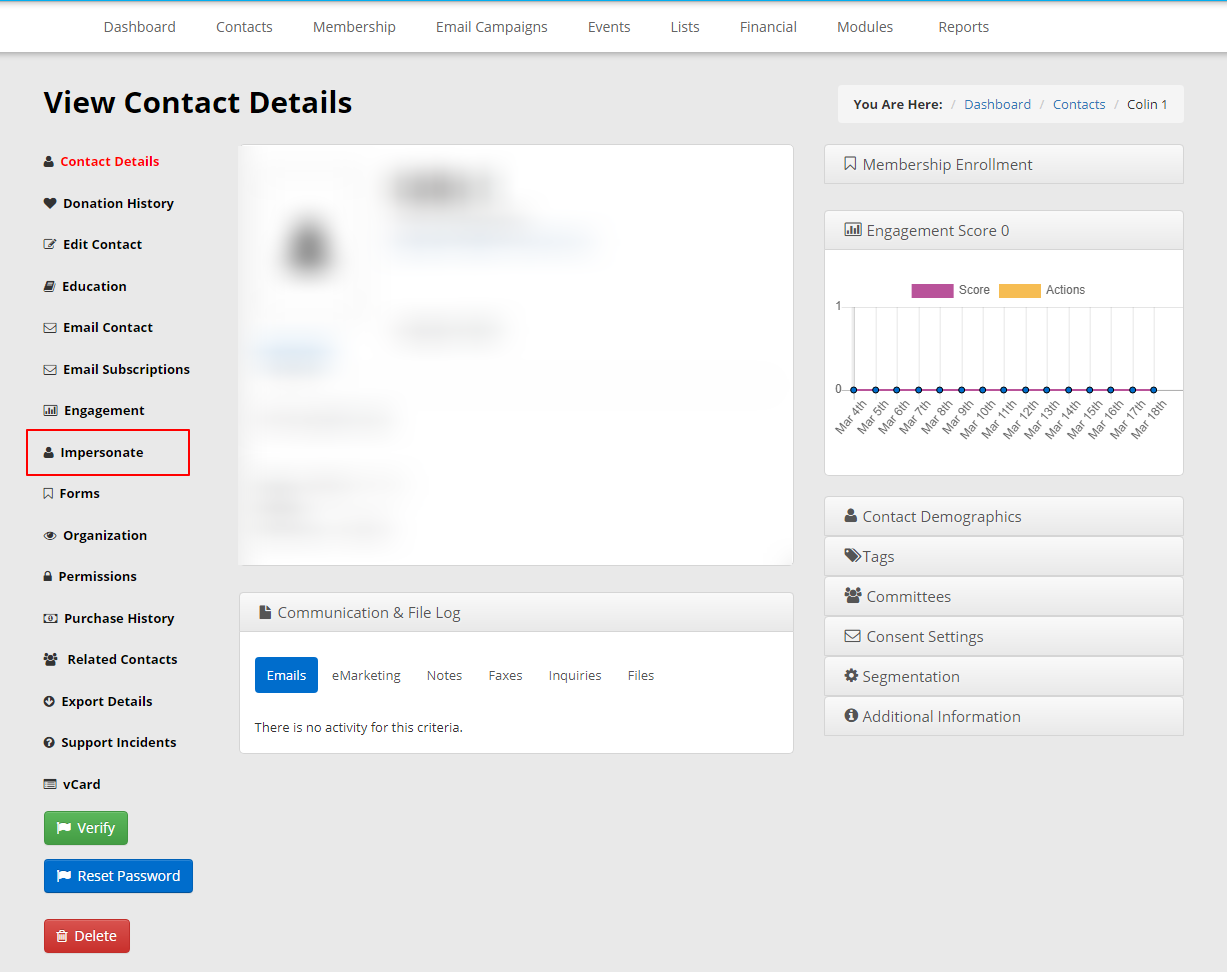 Opting out of Automated Recurring Billing (ARB)
4. You will be brought to the Member Portal, logged in as the user you have impersonated. Click 'My Account' on the top bar, and then click 'Membership' from the drop-down menu that appears.
5. From the 'Membership' tab, you will now click on 'Change this setting'.
6. Confirm you want to opt out of automated recurring billing.
7. After clicking 'Confirm', you can verify the member is opted it out. It will no longer have a date to be billed, they will now instead have the option to opt-in to ARB.
Through the CRM/ Administration page: 
Step 1: In the admin CRM, under the tab "Financial", hover over "Reports", and click on "ARB Membership". 

Step 2: Find the name of the contact that you wish to remove the ARB payments for. Then select the trash icon. 

Step 3: Then select "Confirm". 


Congratulations, you have removed the ARB from the CRM side of Member365!