This article will guide you through generating a contact frequency report. Such a report allows you to create a list of all contacts who either have or have not been contacted in a certain period of time, with an option to filter the list by the method of communication: phone, email, etc.
Creating a Contact Frequency Report
1. Log in to the Member365 Administrator Dashboard.
2. On the top bar, click 'Reports' then 'Contact Frequency'.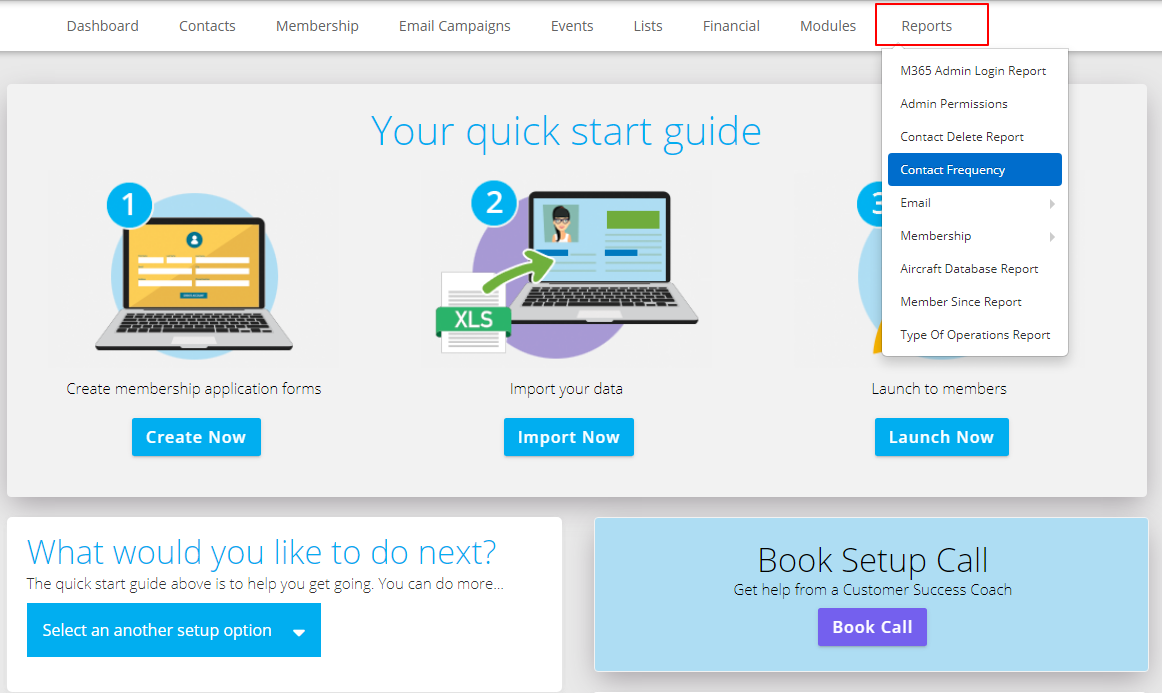 3. Use the fields indicated to set filters for this report: select whether you want to view contacts who have or have not been contacted, set a date range to consider, and select which methods of communication you would like to filter by.
Note that the method selections apply on an "or" basis: that is, selecting multiple communication types will cause a member to appear in a report as long as they have been contacted via at least one of those methods during the specified time period.
Exporting a Report
4. Review the list at the bottom, and if you are satisfied, click 'Export to Excel'.
Congratulations, you have generated a contact frequency report!