Navigate To Contacts Dashboard
1. Log into Member365
2. From the top toolbar, click 'Contacts'

3. From the Contacts dashboard, navigate to 'Organizations' and click 'Create'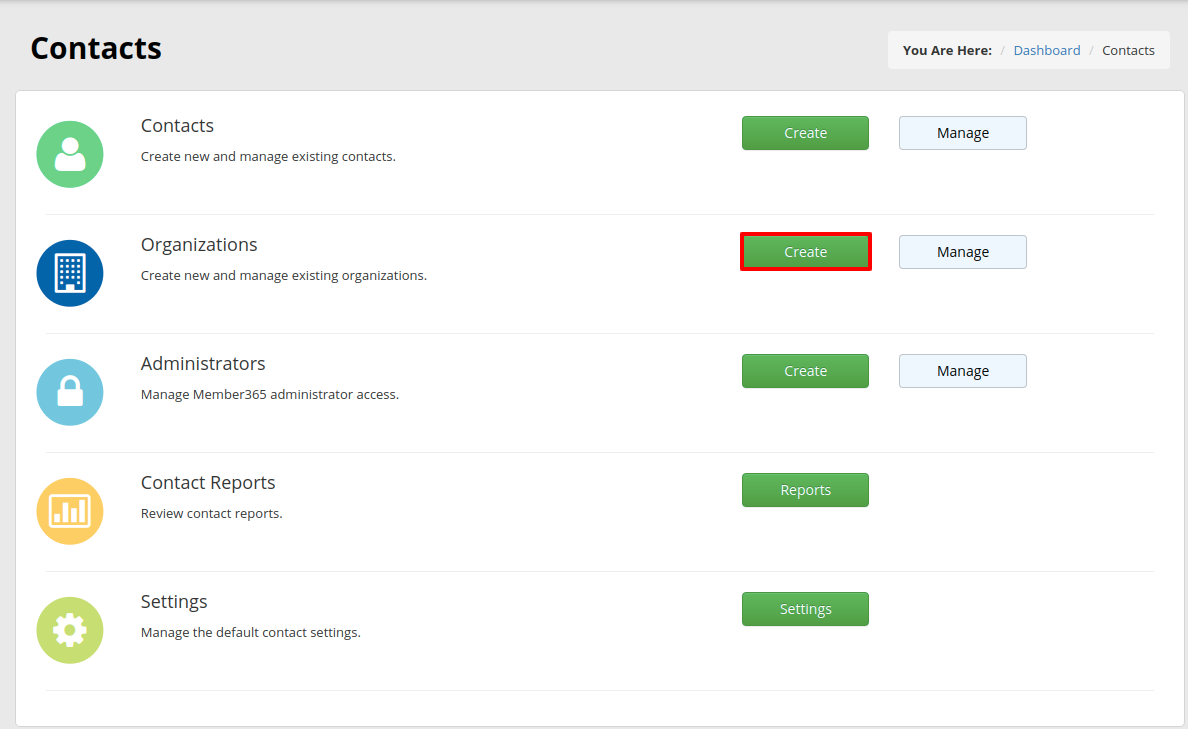 Specify Organization Info
4. Fill in all the information you can on your new organization. The more you input here, the better Member365 will be able to help you engage this organization.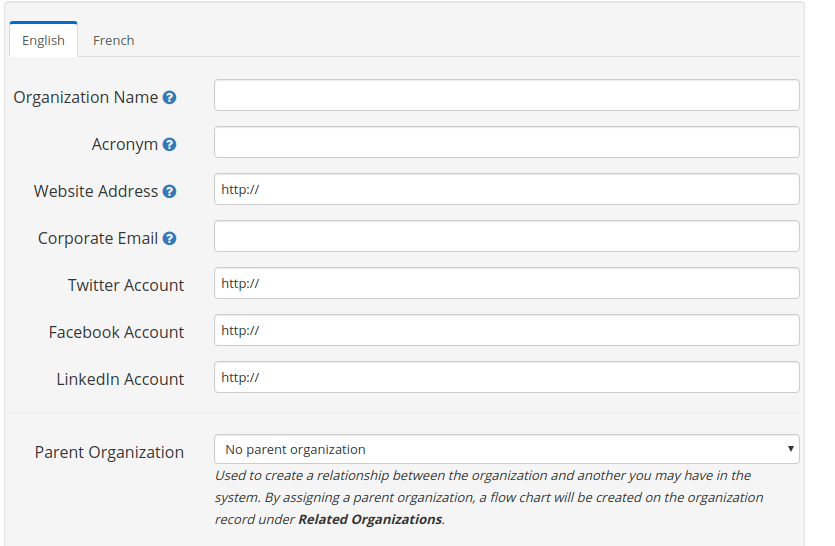 5. Be sure to click the blue '+ Add Address' button, and fill in the fields with as much information as you can.
Save Your New Contact
6. Scroll to the bottom of the page, and click the green 'Save' button.
Congratulations, you've created an organization contact in Member365!