This article will guide you through creating a list of recently renewed memberships.
Accessing Membership Reports
1. Log in to your Member365 Administrator Dashboard.
2. On the top bar, click 'Reports' to open a drop-down menu; hover over 'Membership' and click 'Renewed Members'.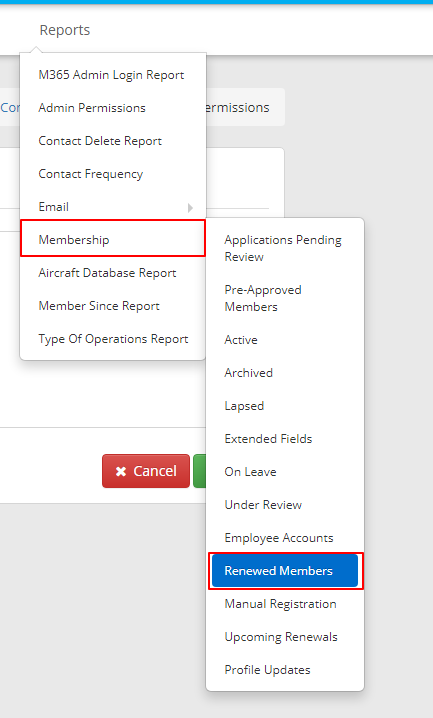 Exporting a Membership List
3. Enter a range of dates to filter in the 'From' and 'To' date picker sections.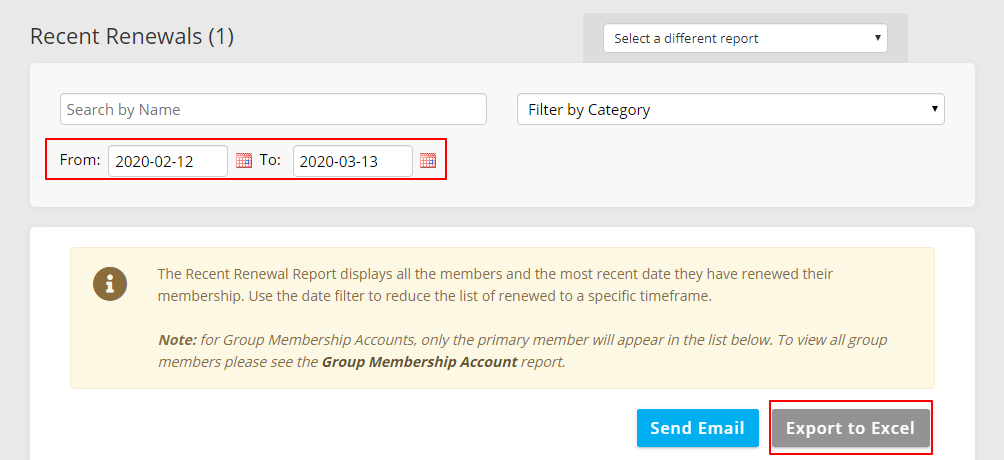 4. Click 'Export to Excel', and download the spreadsheet this link provides.
Congratulations, you have created a list of memberships renewed during the date range you provided!