Every event you create in Member365 will have a Public Registration Link. It is your choice whether or not to share this URL with your members. The Public Registration Link can be posted anywhere you want online.
Accessing the Event
1. From the Member365 Administrator Dashboard, click 'Events' at the top of the page.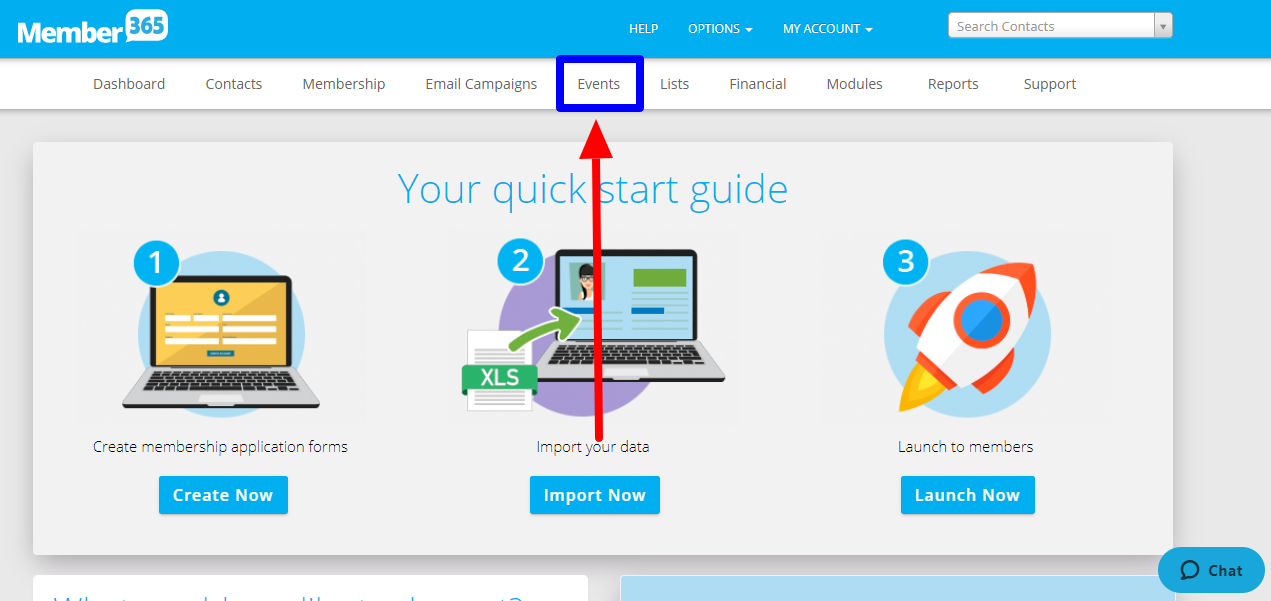 2. Click 'Manage' next to 'Event Management'.
3. Locate the event you want to share, then click its name. Use the search bar to filter results if you are having trouble finding your event.
Finding the Public Registration Link
4. Click the 'Registration' tab.
5. Scroll to the bottom of the page. The Public Registration Link for your event will be available under the 'Public Link' sub-header. Copy and paste the web address from the box to share your event online.
Congratulations, you can now share the Public Registration Links for your events!